<![CDATA[… is today's metrosexual. I was so glad to discover that!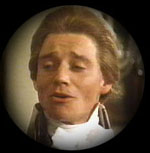 In the 18th century, fops were men who overdressed, behaved with overly sophisticated manners, acted in an often effeminate way, and spent most of their time conversing with women on issues not typically of concern to men of the day. Many students of history assumed they were homosexual. Sometimes, but usually not, and what's important is that they weren't considered to be gay at a time when sodomy laws could get you executed.
Thinking this as I watched Prince at the Super Bowl last night. I've recently had students tell me they think so much has changed since the 17th and 18th centuries, when men had to dress extravagantly to capture female attention. (This because demographically there were more women than men in the population, thus men had to visually appeal to women in order to compete for mates.) I was thinking, "I should show them some examples from the 1970s, when men wore Afro's, disco suits, platform shoes, shiny jewelry".
Then there was Prince, in his high heels, vaguely 18th-century cut jacket, and head scarf.
I also found a film clip on YouTube that shows the typical 18th century fop, from The Scarlet Pimpernel.
]]>